Home
 The Innovation Crew is a collaboration between three organisations who bring their expertise to product and packagaing development. To find out more please contact the appropriate person below
The Faraday Centre for Retail Excellence is a new type of technical consultancy based at Leeds Metropolitan University, UK. We work with companies from across the retail supply chain, from chemicals to cartons to corner shops.  Faraday has been a trusted partner to leading global brand, retail and packaging companies for more than 14 years.  We offer an exclusive membership scheme which gives clients a unique awareness and understanding of new and emerging ideas, and bespoke research and consultancy services delivering the information and understanding to underpin business decisions.
Faraday's highly experienced team of academic and knowledge consultants are all experts at combining emerging technological ideas with unique consumer insight tools to deliver real commercial benefits. We also have assembled an unrivalled network of world leading academic and technological authorities to ensure our clients get the latest, definitive knowledge. Our ability to translate specialist views into ideas and products that could transform your business makes us unique in the marketplace.
For more information see www.faradayknowledge.com or contact Professor Cathy Barnes on cathy.barnes@faradayknowledge.com
Thoughtcrew Limited is a strategy, change and innovation consultancy that uses original research into biomimetics to deliver innovation and change. Dr Phil Richardson works with senior leaders to get breakthrough thinking and to provide a truely unique approach to delivering value. For more information please get in touch at www.thoughtcrew.net or directly to the contact page
One of the biggest challenges facing many companies is how to increase income from current customers. Putting the price up is one option, but sadly not always one that your customers will approve of!
Another approach is to introduce new products or services that you can then sell to your customers. This requires an in-depth understanding of your customers, the markets they operate within, their objectives and their challenges. Once you have a detailed knowledge of all of these elements, you will be able to begin to pinpoint potential new sources of income, based on meeting the needs of your customers.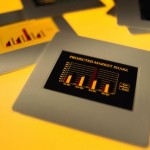 However, you must also gain a thorough understanding of the competitive landscape for any new product or service that you intend to launch. And, of course, you need to work out pricing, cost of production and/or delivery, cost of support (if relevant) and weigh up the pro's and con's associated with broadening your offering.
From conducting a high level market assessment through to completing a detailed launch campaign, shoodan can help. Our Consultants will give you the benefit of their expertise and help any new launch to be successful. Conversely, we may actually recommend that you change your approach and go with a different product or service.
What you can be sure of is that we will give you expert guidance based on years of operational expertise in defining and selling new products and services. We have seen the mistakes and experienced the successes – so you can reap the benefits.
Contact us now to discuss how we can help you.